Marcel Marceau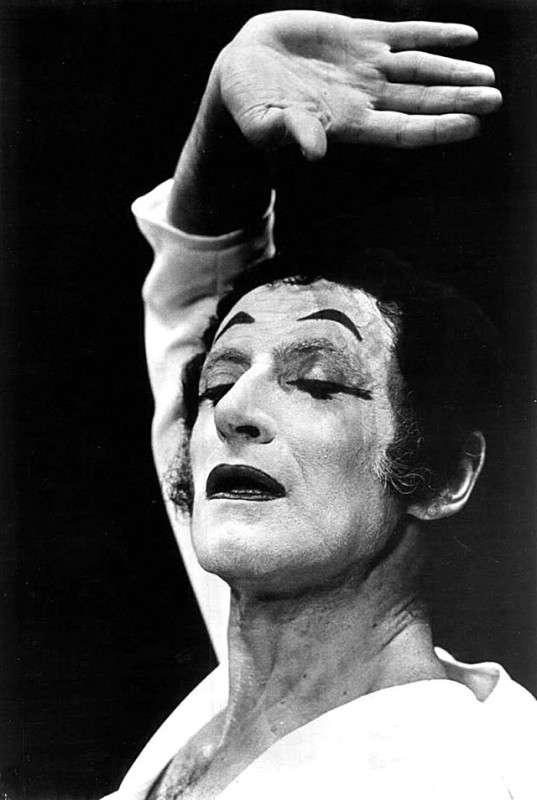 From childhood, Marcel Marceau dreamed of becoming a painter. He began to paint at the age of seven, and was educated in an art school in Limoges, France. When referring to the time before he entered the professional stage, he has intimated that at the age of nineteen he felt his profession was painting and mime his hobby. His career as a mime may have taken over, but he did not forget his dream.
Marceau's dual creative outlets compliment one another. He feels his miming carries over into his painting and visa versa. Painting is a medium which enables him to translate the invisible world which Bip deals with in the theatre into a visible world. In fact, his famous character Bip, created for the stage in 1947, has had a major influence on the subject matter of many of Marceau's watercolors and lithographs. He has also worked in ink, pencil, and tempera paint.
In his artistic endeavor, The Third Eye, Marceau combines his writings and lithographs. In this suite of ten lithographs, he portrays the experiences he has had with the public through Bip.
Marceau's works are expressionistic with a mystical quality. He is influenced greatly by the poet William Blake who also had a mystical style. Marceau prides himself on his use of color, and his palette is comprised mostly of vivid tones of blue, rose, and mauve.